Press Releases
Wednesday, 25 February 2015 00:00
Goleta, CA – February 25, 2015 – Bell-Everman's new ServoSpline™ positioning stage offers a unique drive mechanism that provides backlash-free motion and simplified control.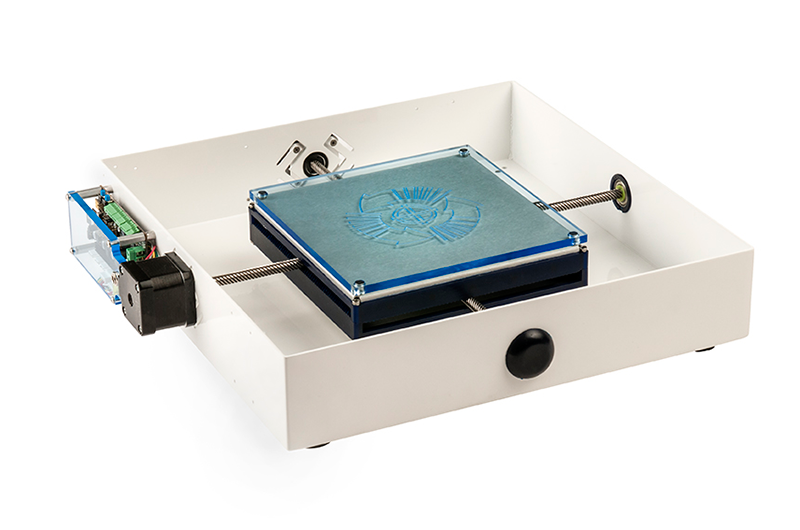 ServoSpline is an extension of a classic rack-and-pinion design that provides simple motion commands and positions the stage in the x- and y-axis by independently driving the two splines. It provides engineers with a reliable stage that is easy to deploy. Technical advantages include no backlash, long wearing and easy implementation.
This positioning stage can serve in a wide variety of machines requiring easily-implemented motion stages. Applications include 3D printers, automated assembly, dispensing, engraving, additive manufacturing, biomedical titer plate indexing and pipetting for diagnostic equipment.
For more information, please visit www.bell-everman.com.
---
About Bell-Everman
Bell-Everman Inc. was founded in 1991 with the goal of creating motion devices that offer best-of-class precision, quality and value. Since then, our motion control technologies have been incorporated into a wide variety of automation and metrology systems—including those found in the aerospace, biomedical, semiconductor, electronics assembly, laser and water jet cutting, CNC machining and packaging industries. Today our product line comprises precision linear bearings, linear motion positioning devices, rotary stages and complete multi-axis robotic systems. All of the products are designed and built in our own facility in Southern California.